Create Azure is now Serendum™
Our success was built from the reviews and referrals of our clients. We never invested money into marketing, we hardly ever updated our website, and we never batted an eye.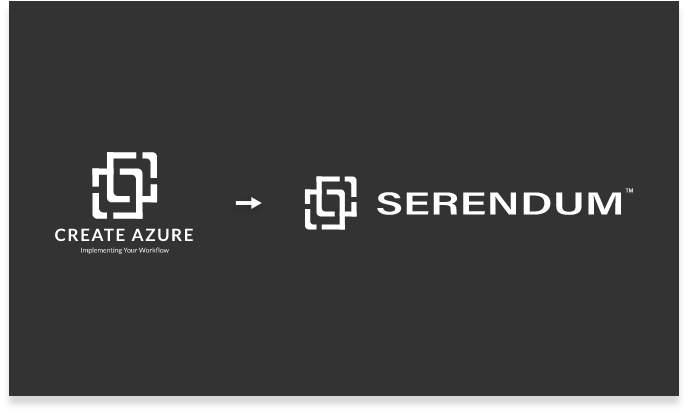 The Create Azure Journey
In 2012, I started my journey with Create Azure. I knew I wanted to do something big, something different, and help people and businesses along the way.
I had a defined skill set in technology, and I was confident in my tool set. I set out to help small businesses get on their feet, advance with technology, and succeed overall.
Throughout the last ten years, I've learned a lot. I learned everything I could possibly learn about the technologies I was using, the sales techniques I had to refine, the marketing techniques I needed to use for myself and my clients, and so much more.
At Create Azure, our success was built from the reviews and referrals of our clients. We never invested money into marketing, we hardly ever updated our website, and we never batted an eye.
The client relationships we've built over the years have set us up for success. We have always ensured the client is well taken care of, provided with the utmost information in an understandable and easily computed way on even the most complex projects, and we pride ourselves in having an almost 90% client return rate.
Since 2012, we have helped create thousands of websites, softwares, mobile applications, web applications, and integrations for clients. We have planned, built, and maintained over 5,000 (five thousand) servers and infrastructure solutions.
These numbers may seem impressive, but they make up only a tiny fraction of the number of active websites that are created per year. From 2020 to 2021 alone, over 10,000,000 (ten million) active websites were created according to Netcraft's October 2021 Web Server Survey.
We certainly couldn't take on anywhere near that number – yet. However, we only worked from word-of-mouth referrals and minimal marketing. Today, that changes.
Name Change
We were confident that we wanted to re-brand Create Azure a while ago. Prior to the COVID-19 pandemic, we had considered re-branding the company.
Once the pandemic had reached America, everything was in-the-air. The plans that we originally had for 2020 couldn't be executed, and we decided to wait on a re-brand until we had fully understood what the changes in the world post-pandemic would be.
Throughout the pandemic, we continued supporting our clients and finding new ways to integrate their in-office workflows with digital workflows. As offices were moving to remote work environments, we worked to ensure our clients had the tools they needed to remain productive.
We stayed busy and productive throughout 2020 and 2021. As we moved out of 2021, we began re-visiting the idea of re-branding our company.
When I created Create Azure in 2012, the name felt right at the time. Now, I feel we have outgrown that name. We have a more clear picture of "who" the company is and what it stands for.

After years of learning, I really got to thinking about what I want this company to be. What our goals are, our core values are, our purpose for existing.
It's a hard question, because if you were ever a client of Create Azure you'll know that we go out of our way to help with anything technical – for many, we are the one-stop shop.
Create Azure has always been about being the single-source for our clients' needs when it comes to technology – from development to security and systems engineering. It's an ideology I stand by fully – and it's an ideology that ties into our new name.
Why Serendum
Serendum translates to "entwined, interconnected" in Latin.
As we grow, we know that our company structure and the way we do business is changing. We have plans in the horizon that will allow us to grow, serve more businesses and individuals, create a Community Outreach program, and provide assistance to causes and missions in various communities.
These planned releases, changes, and future business arrangements are all part of our new brand, our new image, and our new vision.
By working together, by joining hands, and by planting the seed of knowledge through collaboration, we intend to provide innovations for years to come.
Innovation Through Collaboration
Serendum is focused on creating a collaborative work and business place, allowing for ideas and innovation to flow freely.
Internally, we have always collaborated, focused on being employee-first, and created a knowledge sharing system. Now, we are growing this collaboration and focusing to provide future innovation to our clients.
What Does This Mean for Clients?
The simple answer: not much.
We don't intend to change anything client-facing aside from our name. We're still the same great people working on your project; we're still available in the same capacity as we have been in the past.

The complicated answer: nothing that won't be seamless.
There's a few changes technologically that will take place seamlessly. These are changes that have been planned, and have nothing to do with the name change itself.
For the time being, there are no major changes. We still own our old domains, and they will redirect to the new domains. If you have our site bookmarked, or if you need to update e-mail addresses in your contacts, just update them accordingly.
In the future, we will be migrating all existing clients to our new integrated billing system. This billing system will integrate with all of our brands. When this change happens, you will be notified with instructions via e-mail.
As of now, there are no changes being made to existing clients. We will e-mail you directly and will help guide you through any changes when they come.
Serendum Studios
If you've worked with Create Azure in the past for development-related needs, you'll now be working with Serendum Studios.
Serendum Studios is just the name of our development firm now. Serendum­™ is our parent company, and Serendum Studios is our development firm.
If you were previously working with Create Azure on a project, your project is still active and being worked on by the same employees as before. We have not changed employees or ownership in this transition.
The Serendum Journey
As always, I thank you all for being part of this journey with us. As we grow, we want Serendum to continue doing what Create Azure did great, and blossom into additional greatness.
Take a moment to familiarize yourself with our new Serendum­™ Studios website and the Serendum™ website. These websites will be updated with new information as we begin to roll out changes.
We will provide news and updates to our mission, product lines, and services offerings via this Newsroom website. If you'd like the latest information, feel free to subscribe to our newsletter on this site.