NASA Targets New Satellite Launch Next Week
NASA's SWOT (Surface Water and Ocean Topography) satellite prepares to launch a project 20 years in the making!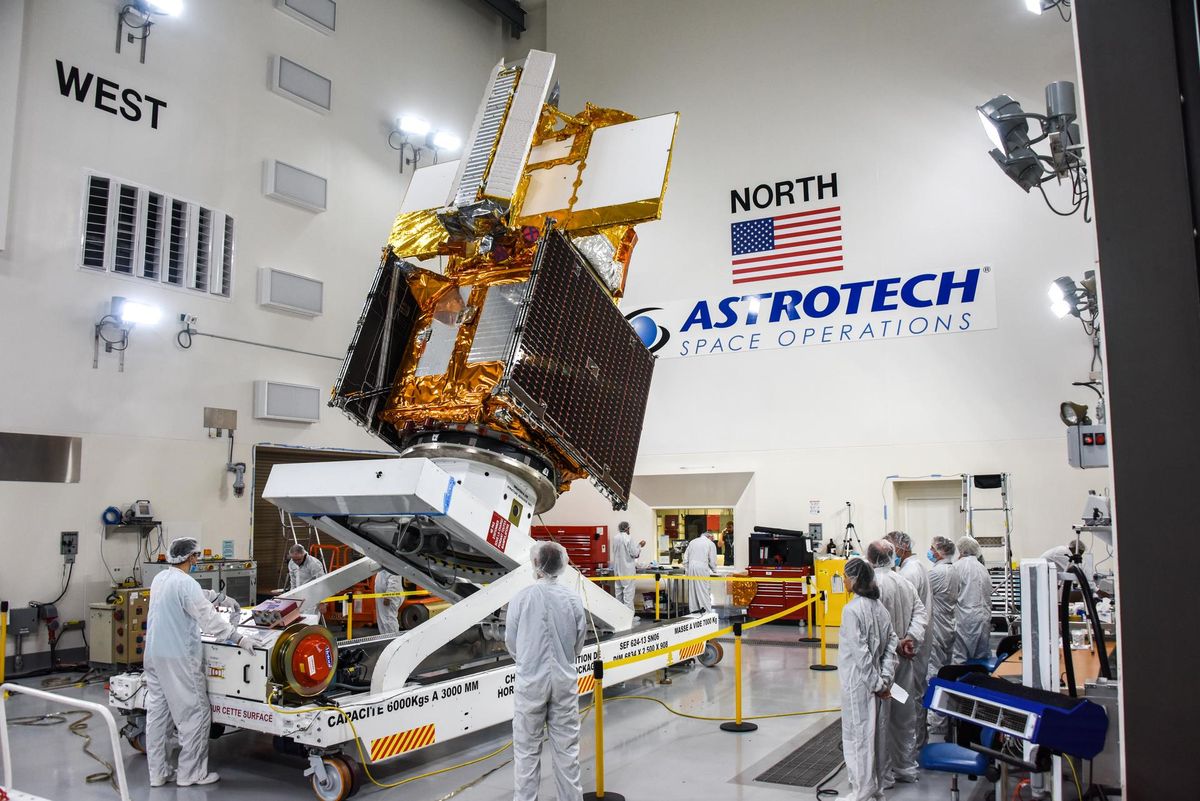 Surface Water and Ocean Topography prepares to launch a project 20 years in the making.

The SWOT Surface Water Satellite will survey almost 90% of the water on Earth's surface for the first time in history to help track water patterns and changes over time. The mission is targeted for lift off at 3:46 a.m. PST/ 6:46 a.m. EST on Thursday December 15, 2022 at the Vanderburg Space Force Base in California, on a SpaceX Falcon 9 rocket.
The spacecraft is 30 feet in width, and since the spacecraft will not fit in the SpaceX Falcon 9 rocket, they plan on folding it. Pyrotechnic devices attached with springs will hold the wings. After the rocket is inspace, there will be a series of little explosions to release the springs and the arms can open up.
JPL hydrologist, Cedric David speaks on the importance of the SWOT spacecraft, "Earth is planet A and there is no planet B. What this means is this is very important for us to understand how our planet works. The way we do that is we ship satellites up to space, they rotate around the Earth, and they take 'Earth selfies' to help us observe characteristics of the natural environment that allow us to plan for future generations."
By surveying water bodies on Earth's surface, they will be able to do a variety of things including
help scientists investigate how the oceans absorb atmospheric heat and carbon, moderating global temperatures and climate change.
measuring the height of the world's oceans, rivers, and lakes, helping scientists track how fresh and saltwater bodies change over time.
help scientists better understand where the water is, where it's coming from, and where it's going
Scientists will be able to observe these features with 10 times the resolution of current technologies. The mission will be able to observe the entire length of all rivers greater than 330 feet and collect data on more than a million lakes larger than 15 acres.
This will benefit people by improving flood forecasts, improving drought models, and improving predictions for sea level rise. Many industries, such as shipping, will receive many benefits from this as well  by providing measurements of water levels along rivers, and information about tides, currents, and storm surges in the ocean.
The international collaboration with hundreds to thousands of people has been 20 years in the making. The mission will be led by NASA and the French Space Agency, CNES, the UK Space Agency, and the Canadian Space Agency. The UN has recognized the access to safe water for drinking and sanitation as a human right, so it makes sense for the project to be an international collaboration.
David explains, " 200 years ago, we had 1 billion people, now we have 8 billion. The amount of water we have had on earth has been the same since the beginning of time. But with more and more people, it's very important that we understand how water is moving around the earth as best as possible so that we can ensure safe access to fresh water for everyone."
On Tuesday, December 13th, NASA will host a SWOT science briefing on NASA TV at 3 p.m. EST. On Wednesday, December 14th, NASA will host a SWOT pre-launch news conference at 1 p.m. EST along with the SWOT rollout show at 2 p.m. EST. The public is encouraged to ask questions on social media during the events using the hashtag #AskNASA. NASA TV live coverage will begin at 6 a.m. EST (3 a.m. PST) Thursday, December 15 for the launch.